Boson kit for the BBC micro:bit
DFRobot's Boson starter kit for micro:bit includes 8 well selected modules, covering most popular digital and analog sensors and actuators, supporting sound, light and motion interaction. Modules communicates to micro: bit via 3-Pin interface and are perfectly compatible with Microsoft MakeCode JavaScript online Editor and Python Editor. 
The micro:bit expansion board for Boson is used to hoop up Boson modules to micro:bit. The expansion board comes with an edge connector, 6 fool-proof 3-Pin sockets, a 3.5MM headphone jack and a volume knob. Moreover, to ensure a steady current supply for motor and servo, the expansion board can be powered externally through the USB power port. 

Note: USB power port CANNOT be used to upload program.



To help you easily understand the usage of each module, the kit is provided with a quick start guide, including 4 basic projects with wiring and sample codes. Walk through the guide and create your own invention!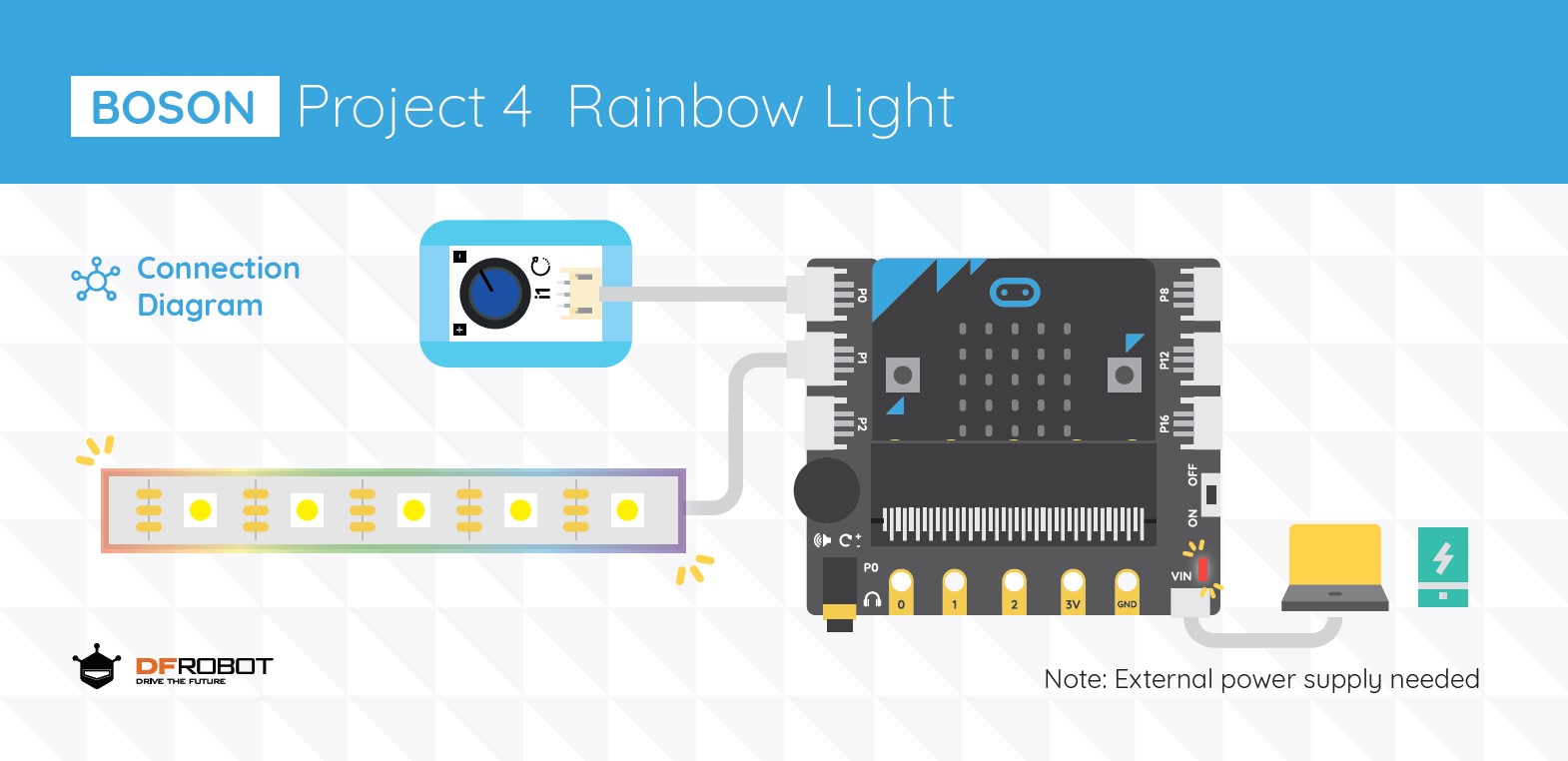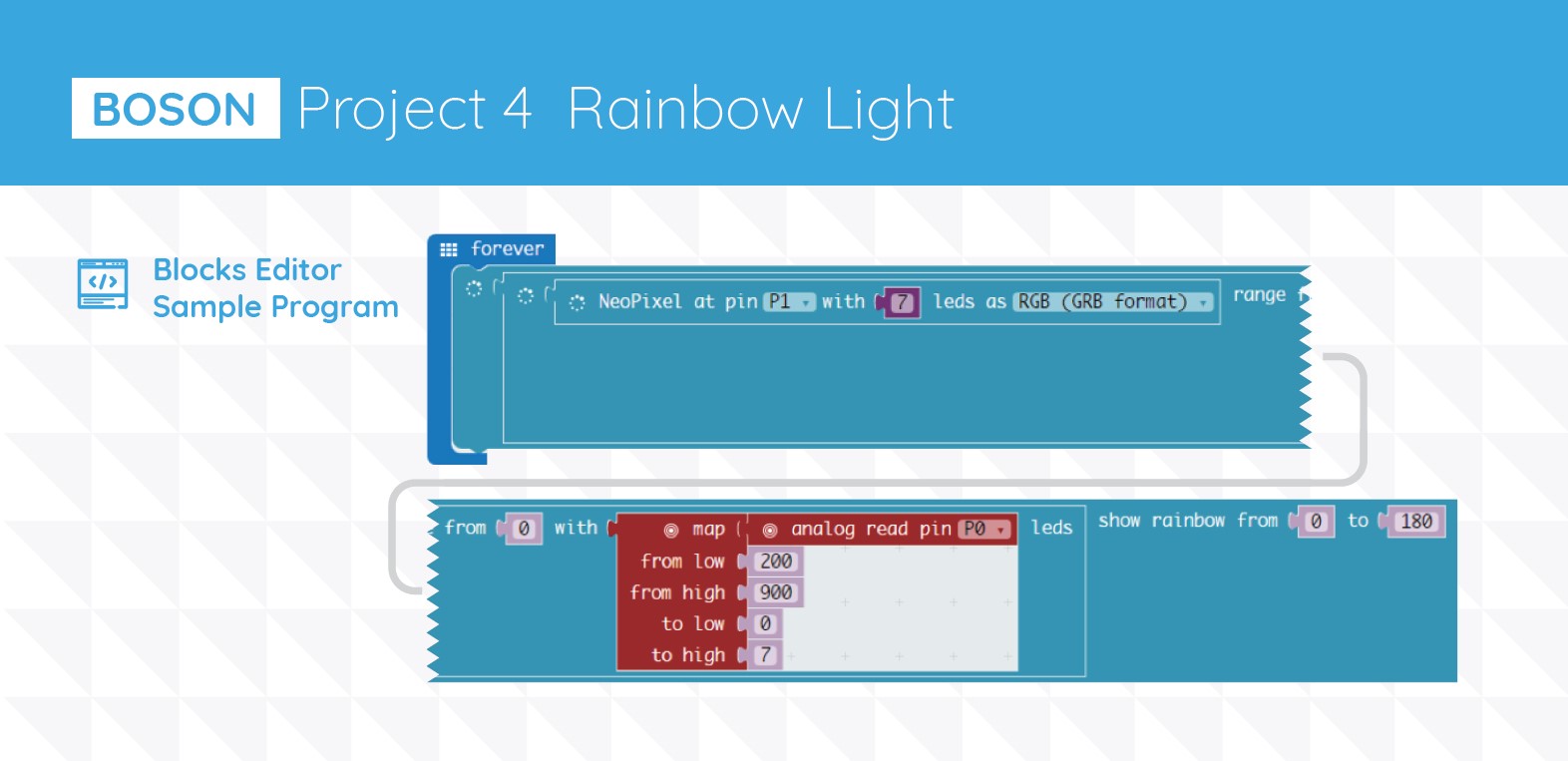 Note: micro:bit is NOT included in the kit. You will need to purchase separately.
FEATURES
Designed for micro:bit
8 most popular electronic modules with tutorial
Compatible with Lego, screws, Velcro, magnets and more
SPECIFICATION
Module Input/output Voltage: 3.3V
Maximum Current: 500mA
MicroUSB Power Port Voltage:5V
Working temperature: 0-60 ℃
package size: 250*190*57 mm/ 9.84 * 7.5 *2.24 inches
Weight: 492g

 
SHIPPING LIST
micro:bit expansion board for Boson kit x 1
Red Push Button x 1
Red LED Light x 1
Rotation sensor x 1
Sound Sensor x 1
Motion sensor x 1
Mini Fan Module x 1
Mini Servo x 1
RGB LED strip x 1
Micro USB Cable x 1
3-Pin Cable (Long) x 1
3-Pin Cable (Medium) x 1
3-Pin Cable (Short) x 1
Quick Start guide x 1