SwitchScience 4-Wheel Car Kit for micro:bit (without controller)
It is an extension module for micro:bit. You can make a four-wheeled vehicle controlled with micro:bit. The module body has a switch that turns on / off the power of micro:bit. By controlling the direction of the front wheels with a servomotor, turn right / left.
Using the SwitchScience micro:bit controller kit , you can also play like a radio controlled car.
To use this kit, three separate AAA batteries are required.
Specification
micro: bit Pin number used

P8: Servo motor control (for expansion)
P12: Servo motor control
P13: Control of motor rotation direction (normal rotation)
P14: Control of motor rotation direction (reverse rotation)
P15: Control of motor rotation speed
P16: Control of two LEDs (head light) with module
Content
One module body x 1 piece
4 wheel vehicle front wheel parts x 1 piece
TAMIYA single gearbox x 1 piece
TAMIYA track tire set x 1 piece
1 DC motor with cable
Micro servo motor FS 90
Servo horn set
5 x 6 mm flat tapping screw x 2 (It is contained in yellow seal bag)
Spacer x 3 (It is in a bag of blue seal)
M3 x 6 mm countersunk screw x 3 (It is in a bag of blue seal)
Module surface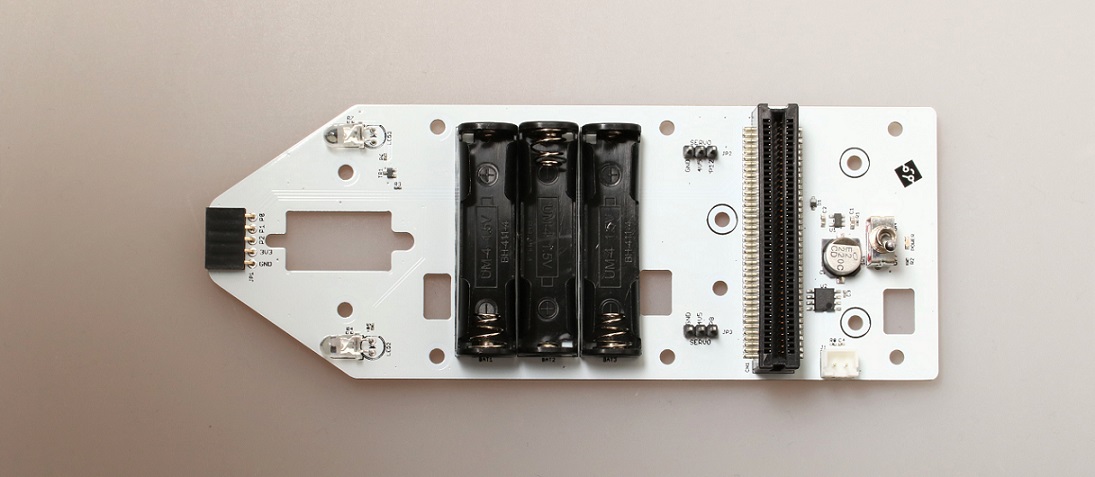 Back of module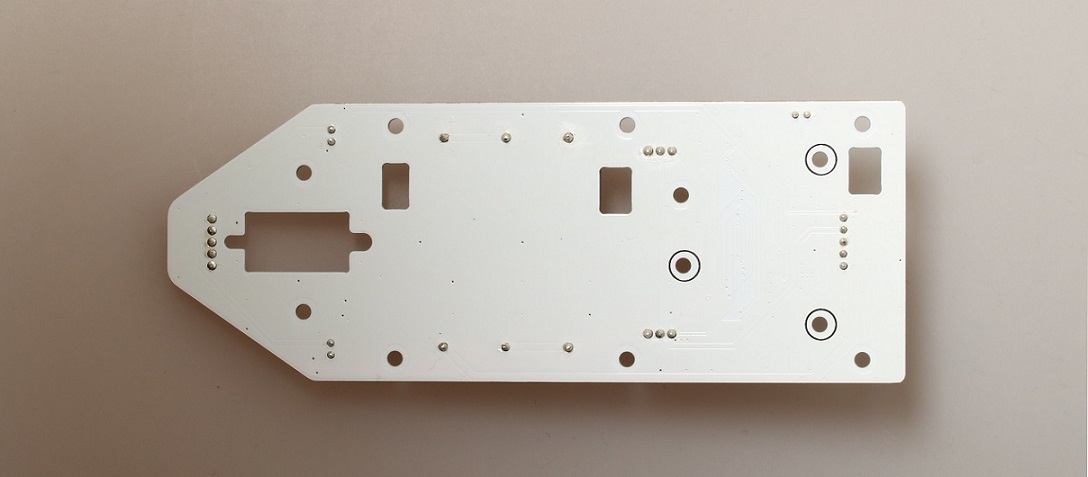 Front wheel parts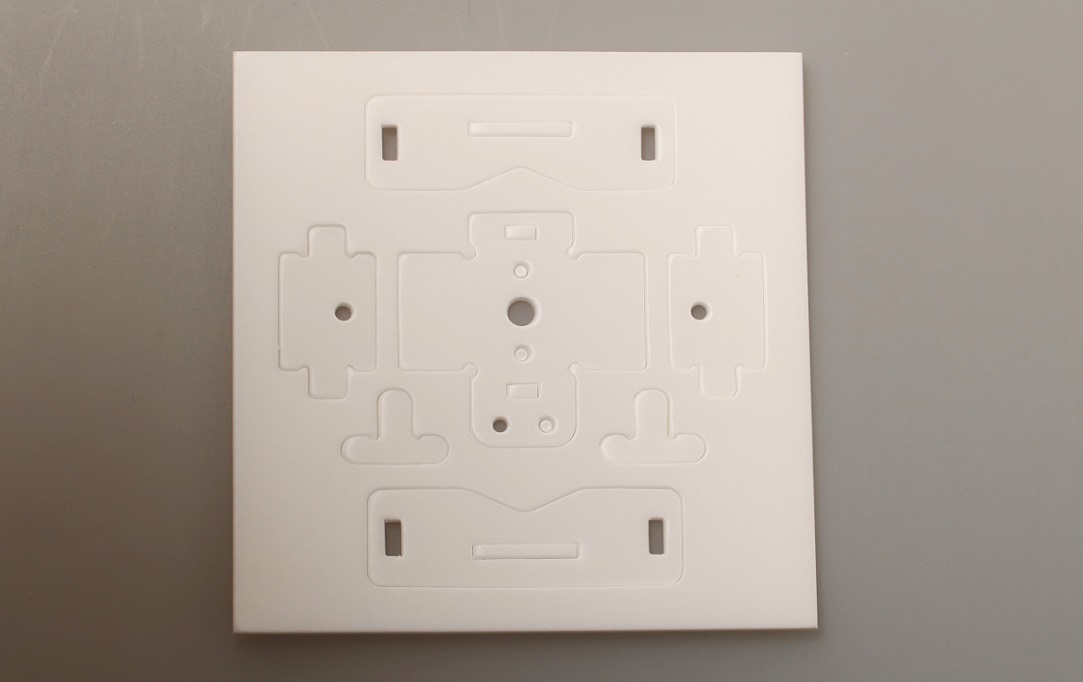 TAMIYA single gearbox and TAMIYA truck tire set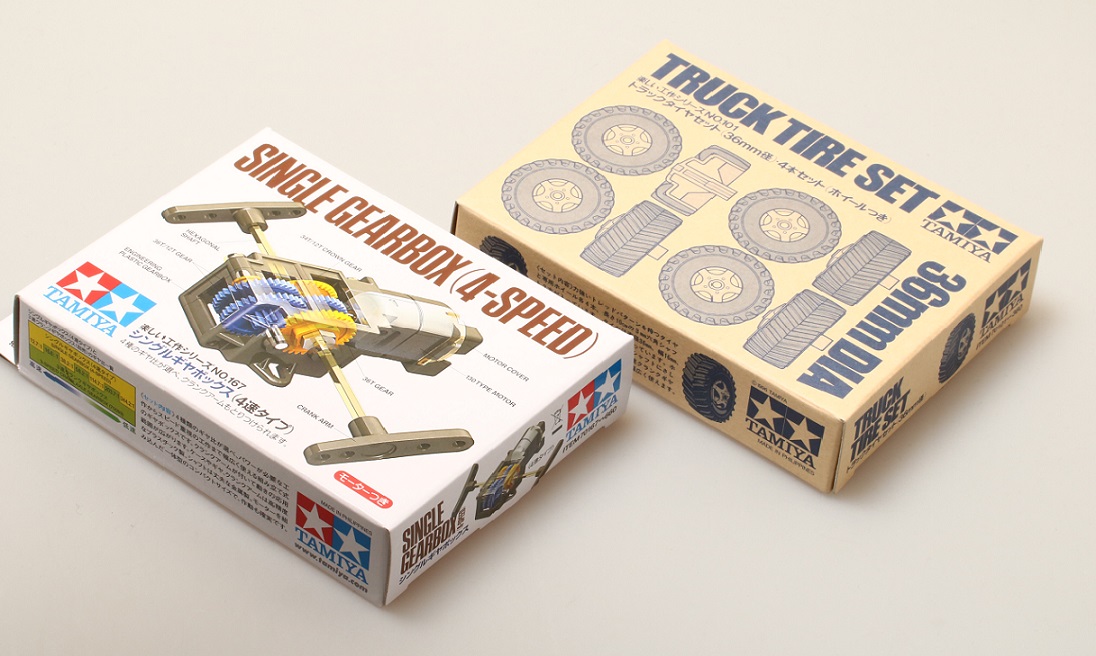 DC motor with cable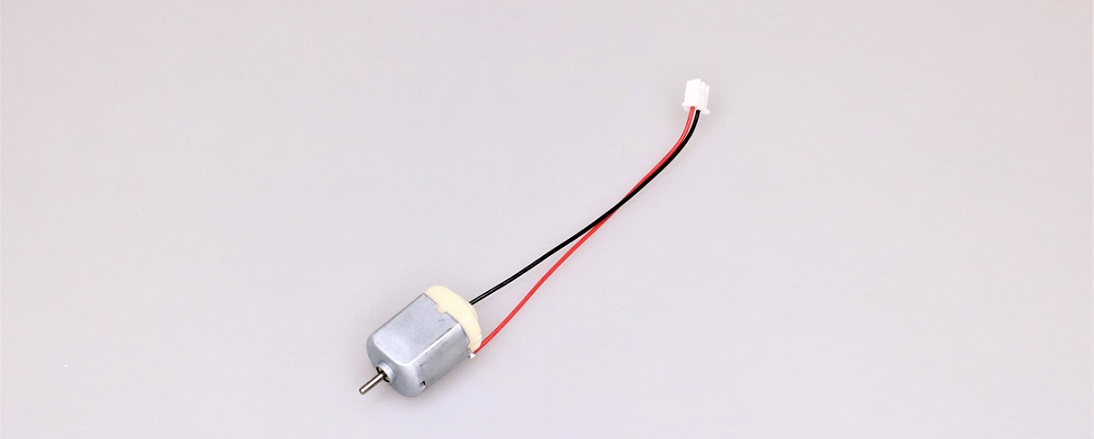 Micro servo motor FS 90 and servo horn set

M 2.5 x 6 mm countersunk tapping screw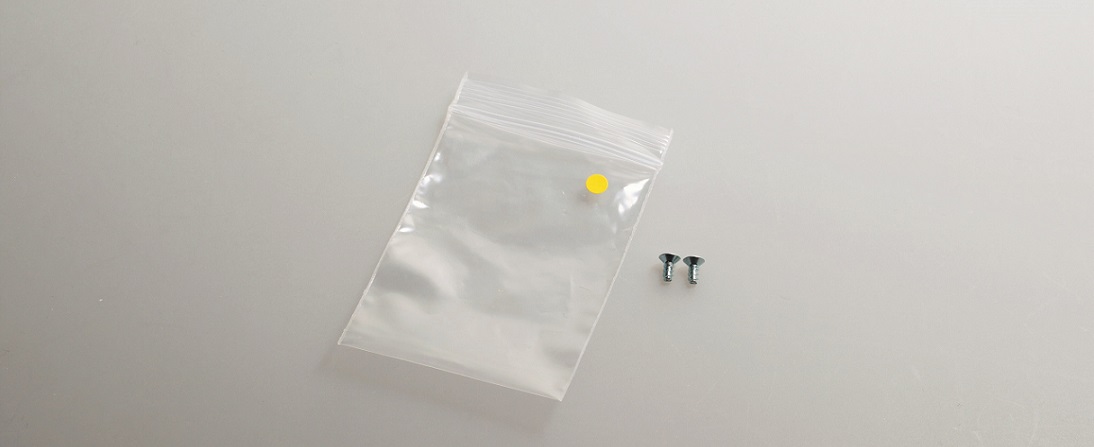 Spacer and M3 x 6 mm nozzle

Other details (Japanese)