TFabWorks micro:bit one-touch speaker
BBC micro:bit one-touch speaker
TFW-SP1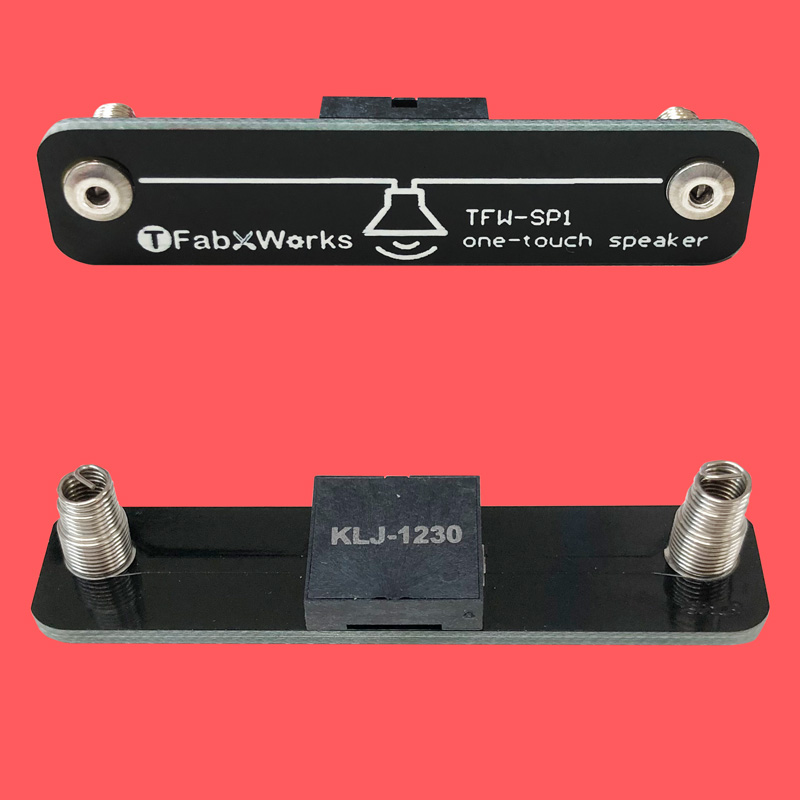 micro:bit one-touch speaker is easy to put on and take off in one operation.
It is cableless so that you can enjoy micro:bit without annoyance.
Kids can use as it is unnecessary to tighten screws every time.
Our Original technology bane-plug(PAT.P) is adopted.
It dose not have polarity so you do not have to worry about direction when inserting into micro:bit.

If screw of bane-plug loosens, tighten it softly with your screwdriver.
one-touch speaker is a piezoelectric speaker without amplifier.